COVID-19 Vaccination for Eligible Adults
We have been offering appointments  for a Covid Vaccination to our registered patients since early January.  If you are over the age of 70 years old and have not had contact from the surgery or are yet to book an appointment, please contact us so we can arrange your vaccination
COVID-19 vaccinations are now available to adults identified by the JCVI (Joint Committee on Vaccination and Immunisation) as being at highest risk of catching the disease and of suffering serious complication COVID-19. If you are eligible, a member of our team will be contacting you to book an appointment. We also require your consent for vaccination.
This vaccination will be free of charge and our highest priority is delivering the vaccines to eligible patients as soon as the vaccine becomes available.
Through vaccination of those at highest risk, we aim to help protect individuals from becoming unwell with the COVID-19 disease.
A leaflet on COVID-19 vaccination is on the following link – please click here to read
Please read the detailed guidance at:
During the vaccination delivery, we will maintain the range of measures we have in place to reduce the risk of contracting COVID-19. Staff involved in administering the vaccine will be wearing personal protective equipment and will adhere to all infection prevention control measures.
Please click here to read, download and print your consent form. Failure to attend without a signed consent will result in us being unable to vaccinate you. If you are unable to download a consent form please collect one from your own GP surgery before the day of your appointment.
---


Welcome to Victoria Surgery
The Surgery is situated on the west side of Bury St Edmunds serving approximately 11,000 patients around town and surrounding villages.
Our 5 GP Partner's and 4 Salaried GP's lead a multidisciplinary team of Practice Nurses, Healthcare Assistants and Dispensers.  As part of the team we also host support staff from physiotherapy, mental health team, learning disability support and a counsellor.  In addition we also maintain close working relationships with the community including district nurses, midwives and palliative care teams.
We are proud to be an accredited training practice hosting Medical Students from the University of Cambridge, Foundation Doctors from the West Suffolk Hospital and GP Registrars from Ipswich and the West Suffolk Hospitals throughout the year.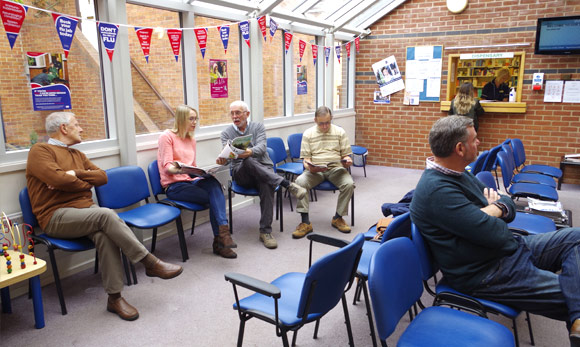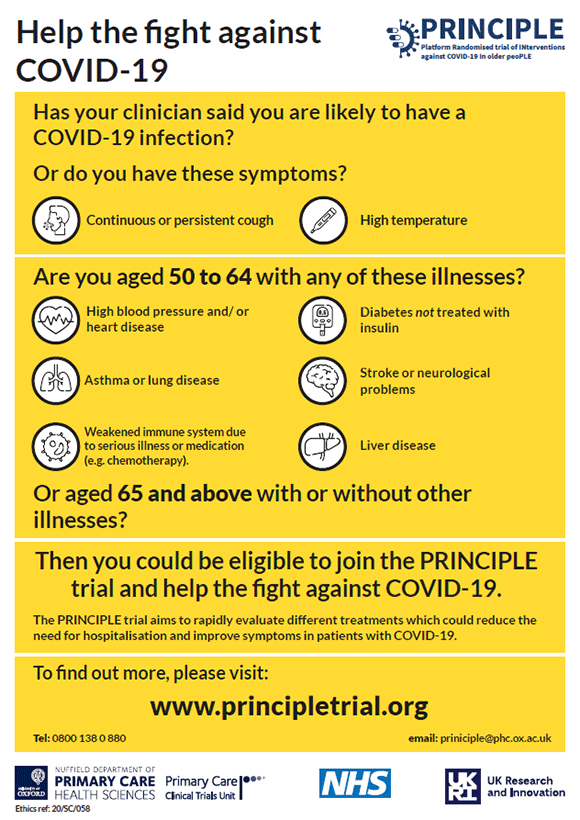 Victoria Surgery is supporting vital COVID 19 research. As part of this, we are helping to carry out a national priority research study called PRINCIPLE.
If you have symptoms of COVID 19, are aged 65 or over, OR are aged 50-64 and have an existing health condition, you may be eligible to join this important study.
If you'd like to discuss taking part in PRINCIPLE, please contact us.
Please see www.phctrials.ox.ac.uk/principle-trial for full details of this study.
If you'd like to know more about COVID 19 research and how you can contribute, please visit the Be Part of Research site, www.bepartofresearch.nihr.ac.uk, which is run by the National Institute for Health Research.